Private Home Care has an approach that matches a single caregiver to each patient. This reinforces their three guiding concepts of caregiver consistency, care transparency, and customization.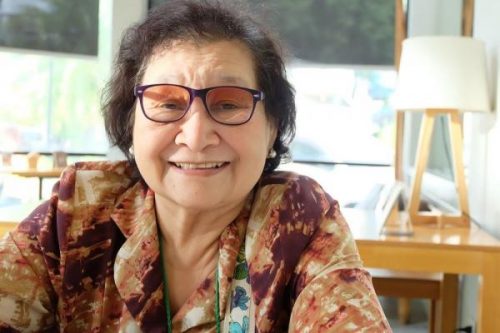 University City, United States - September 19, 2019 /PressCable/ —
St. Louis, MO (September 19, 2019)– Private Home Care announces their approach for truly effective home care: one caregiver, one person. This approach is exactly as it sounds. One registered nurse or certified caretaker is assigned to one person in need. Private Home Care has found this approach to work best because it builds trust. This is part of the relationship that Private Home Care looks to build with three guiding concepts: caregiver consistency, care transparency, and customization.
Other services in the home care industry often have caretakers rotate between different individuals with needs. The time each person needs varies, but inevitably they move along to the next patient. Another approach is to have one caretaker take care of multiple patients. This approach helps with consistency but it strains the employee, as they have at least twice the amount of things to remember or manage. Private Home Care has the focus, passion, and goal to avoid these problems. They build relationships between only one caregiver and client, and work to exceed that client's expectations.
The three guiding concepts of consistency, transparency, and customization involve a number of pertinent details. "Consistency" means a client has a caregiver and a Care Coordinator. If the caregiver ever misses work for illness, the replacement caregiver is oriented by the already established coordinator. Also, the client's family is involved in the process to further increase comfort. "Transparency" involves care coordinators being available at all times to all involved parties, including the family of the client. These coordinators also have caseloads that are smaller than average in the industry. The final portion, "customization," refers to how often caregivers check in with their coordinators. It is often communication on a daily basis. The customization portion of Private Home Care is simply a realization that care plans often must change. The needs of each client are evaluated, turned into a unique plan, and are then updated regularly.
Private Home Care – STL
6900 Delmar Blvd
St. Louis, MO 63130
(314) 492-4005
http://www.accelacomm.com/private-home-care-stl-phc-are-commemorating-the-3rd-anniversary-of-the-start-of-their-one-customer-one-caregiver-concept/
http://azurejournal.com/the-one-client-one-caregiver-concept-concept-unveiled-by-private-home-care-stl-private-home-care-stl-will-be-enjoying-the-3-rd-anniversary/
http://birminghamtimesonline.com/the-one-client-one-caregiver-strategy-concept-launched-by-private-home-care-stl-private-home-care-is-enjoying-the-third-anniversary/
Contact Info:
Name: Private Home Care
Email: Send Email
Organization: Private Home Care
Address: 6900 Delmar Blvd, University City, MO 63130, United States
Phone: +1-314-492-4005
Website: https://www.privatehomecarestl.com/
Source: PressCable
Release ID: 88920437