The 224 pages latest publication on Spoolable Pipe Market throws light on the market dynamics and the factors impacting the business environment.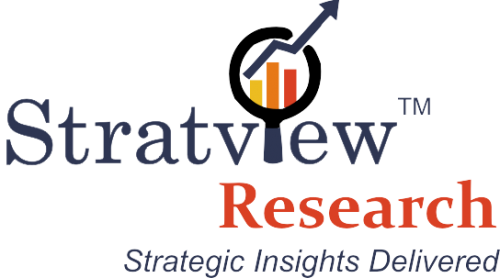 Michigan, United States - March 14, 2019 /MarketersMedia/ —
Stratview Research's latest market report on Spoolable Pipe Market covers the wide spectrum of the factors governing the future growth including drivers, challenges, emerging trends, technology changes, and environmental factors. The report is a perfect blend of insights and market figures which would enable the business strategists to churn out the future business strategies.
Read complete report description here.
According to the report, Spoolable Pipe Market is likely to reach an estimated value of US$ 1,065.8 million in 2023.
Over 90% of the failures in pipes in the high-pressure applications are related to 6-inch diameter or smaller pipes. Most of the failures are due to the internal and external corrosion. Spoolable pipes offer excellent corrosion and erosion resistance properties, high fatigue resistance, reduced maintenance cost, faster commissioning, and improved flow rates. Spoolable pipes are used in the high-pressure applications in onshore, offshore, and downhole. They have gained a significant acceptance over a period of time and have been replacing steel pipes in the high-pressure applications. Spoolable pipes can be made up to the length of 600 meters to 3,000 meters with fewer joints in between.
Spoolable pipes are mainly composed of three materials. The first material is HDPE (High-Density Polyethylene) which is used in the inner layer of the pipe. It has good erosion and corrosion resistance, impact resistance, and has a successful track record in the low-pressure oil & gas applications. The second material is used as reinforcement, which allows the pipe to handle higher pressure. Steel bands or cords, braided polyester, glass fiber, aramid fiber, and carbon fiber can be used as the reinforcement material depending on the manufacturers. The third and final material is extruded HDPE that is used in the outer layer of the pipe with the purpose of providing protection to the pipe during the installation.
The supply chain of this market comprises raw material manufacturers, spoolable pipe manufacturers, distributors, drilling contractors, EPC contractors, and operators (oil & gas companies). The key EPC contractors are Fluor Corporation, Bechtel, McDermott, and CB&I and the key oil & gas companies are Shell, ExxonMobil, Chevron, and ConocoPhillips.
The key spoolable pipe manufacturers are National Oilwell Varco Inc., Shawcor Limited; Pipelife International; Flexsteel Pipeline Technologies, Inc.; Polyflow, LLC; Aerosun Corporation; Hebei Heng An Tai Pipeline Co., Ltd.; Changchun Gao Xiang Special Pipe Co., LTD.; Magma Global Ltd.; Airborne Oil & Gas BV; and Cosmoplast Industrial Company LLC. Regional expansion, new product development, and collaboration with customers are the key strategies adopted by the major players to gain a competitive edge in the market.
Stratview Research has done a rigorous study on the Spoolable Pipe Market in its recently launched market report. Market forecast has been done after considering the views of key decision makers, extensive desk research, key market drivers and challenges, apart from our market expertise. Identify the most important factors and opportunities impacting your business decisions.
Report Features
This report provides market intelligence in the most comprehensive way. The report structure has been kept such that it offers maximum business value. It provides critical insights on the market dynamics and will enable strategic decision making for the existing market players as well as those willing to enter the market. The following are the key features of the report:
• Market structure: Overview, industry life cycle analysis, supply chain analysis
• Market environment analysis: Growth drivers and constraints, Porter's five forces analysis, SWOT analysis
• Market trend and forecast analysis
• Market segment trend and forecast
• Competitive landscape and dynamics: Market share, product portfolio, product launches, etc.
• Attractive market segments and associated growth opportunities
• Emerging trends
• Strategic growth opportunities for the existing and new players
• Key success factors
This report studies the Spoolable Pipe Market and has segmented the market in seven ways, keeping in mind the interest of all the stakeholders across the value chain. The following are the seven ways in which the market is segmented:
Spoolable Pipe Market by Reinforcement Type:
• Fiber Reinforcement
o Glass Reinforcement
o Carbon Reinforcement
o Other Reinforcements
• Steel Reinforcement
Spoolable Pipe Market by Product Type:
• Spoolable Composite Pipe
• Reinforced Thermoplastic Pipe
Spoolable Pipe Market by Application Type:
• Onshore Applications
o Production and Gathering Lines
o Injection Lines
o Disposal Lines
o Others
• Offshore Applications
o Flowlines
o Jumpers
o Others
• Water
• Others
Spoolable Pipe Market by Diameter Type:
• Small Diameter Pipe
• Large Diameter Pipe
Spoolable Pipe Market by User Type:
• Operators
• EPC Contractors
• Drilling Contractors
• Others
Spoolable Pipe Market by Sales Channel Type:
• Direct Sales
• Distributors
Spoolable Pipe Market by Region:
• North America
• Europe
• Asia-Pacific
• Rest of the World
Stratview Research has several high value market reports in the Oil & Gas industry. Please refer to the following link to browse through our reports:
Click here for other reports from Stratview Research in the Oil & Gas Industry.
About Stratview Research
Stratview Research is a global market intelligence firm providing wide range of services including syndicated market reports, custom research and sourcing intelligence across industries, such as Advanced Materials, Aerospace & Defense, Automotive & Mass Transportation, Consumer Goods, Construction & Equipment, Electronics and Semiconductors, Energy & Utility, Healthcare & Life Sciences, and Oil & Gas.
We have a strong team of industry veterans and analysts with an extensive experience in executing custom research projects for mid-sized to Fortune 500 companies, in the areas of Market Assessment, Opportunity Screening, Competitive Intelligence, Due Diligence, Target Screening, Market Entry Strategy, Go to Market Strategy, and Voice of Customer studies.
Stratview Research is a trusted brand globally, providing high quality research and strategic insights that help companies worldwide in effective decision making.
Stratview Research is a trusted brand globally, providing high quality research and strategic insights that help companies worldwide in effective decision making.
Contact Info:
Name: Ritesh Gandecha
Email: Send Email
Organization: Stratview Research
Address: 400 Renaissance Center, Suite 2600, Detroit, Michigan, MI 48243 United States of America
Phone: +1-313-307-4176
Website: https://www.stratviewresearch.com/
Source URL: https://marketersmedia.com/spoolable-pipe-market-dynamics-impacted-by-cost-competitiveness-of-spoolable-pipes-and-preference-of-spoolable-pipe-over-steel/492502
Source: MarketersMedia
Release ID: 492502