Canary Islands based SERP Empire is bidding to become a disruptive force in the world of search engine optimisation.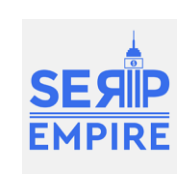 November 8, 2019 / / —
With more and more businesses investing in digital marketing and looking to capitalise on the ever-growing popularity of search engines, SERP Empire has launched an innovative, new tool to enable companies to reap the rewards of effective, results-driven SEO.
Offering a different take on SEO, SERP Empire offers a solution designed to eliminate time wasting and improve search engine ranking and click-through rate (CTR) quickly. The firm offers a simple, seamless process, which aims to boost CTR by targeting specific keywords businesses want to rank for and adding them to their website. As soon as the words or terms have been selected and added, clicks will follow.
SERP Empire has developed a straightforward process to enable businesses to reduce the risk of wasting time and money on SEO techniques that don't produce the desired results by generating automated organic visits. SEO is sometimes hailed as a modern marketing marvel, but it doesn't always guarantee results, and this is why SERP Empire is offering a new tool to improve click-through rates. With SERP Empire's approach to boosting CTR, customers can benefit from geo-targeting, custom campaigns that operate 24 hours a day and page sourcing. The page source feature targets the company website, regardless of its current position on the search engine results page. Once the campaign is up and running, minimal input is required from the client, leaving them free to focus on core business tasks.
Competition within the field of SEO is fierce, but the team at SERP Empire believes that it has the potential to be a disruptive force, offering customers something different, which can make a difference by improving SEO automatically. Designed to achieve results across an array of search engines, including Google, Bing, Yahoo, Baidu and Yandex, the aim is to drive organic traffic and increase the CTR. A higher CTR often equates to improved conversion rates and more sales.
SERP Empire options
Based in the Canary Islands, Spain, SERP Empire offers SEO services and bundles for a broad spectrum of clients. With different price points available, customers have access to newcomer, standard, professional and agency packages. The selection is designed to cater for businesses of all sizes.
About SERP Empire
SERP Empire is based in the Canary Islands, Spain. The company was established to provide companies and online businesses with an efficient, effective means of capitalising on the potential of SEO without running the risk of wasting time and financial resources trying to achieve a better ranking. The SEO tool utilised by SERP Empire offers customers a simple way of targeting specific keywords and generating automated organic site visits. Specialising in increasing click-through rates, SERP Empire offers a selection of bundles at different price points to cater for small, medium and large businesses and agencies.
Anyone who wishes to learn more about the company is encouraged to make use of the following contact details:
- Business name: SERP Empire
- Website: https://www.serpempire.com/
- Press contact name: Kevin Lion
- Press contact address: C/ Pco Fsco Rguez Rguez, 44 35010 Las Palmas de GC, Spain
- Press contact number: 1-415-651-709
- Press contact email: kevin@serpempire.com
Contact Info:
Name: Kevin Lion
Email: Send Email
Organization: SERP Empire
Address: C/ Pco Fsco Rguez Rguez, 44 35010 Las Palmas de GC, Spain
Phone: 1-415-651-709
Website: https://www.serpempire.com/
Source:
Release ID: 88933227