Igocanada offers educational service, along with visa arrangements and immigration consultancies for residents of other nations.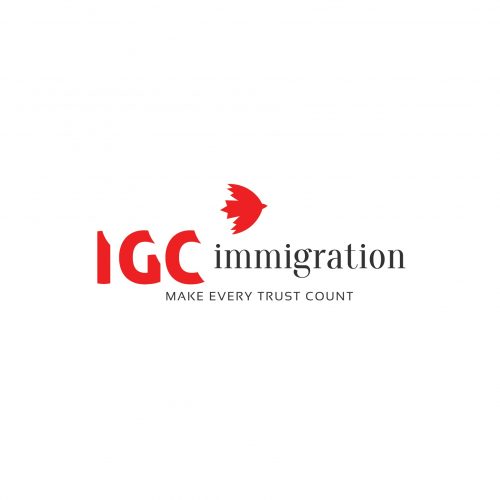 Saskatchewan, Canada - February 14, 2020 / / —
Igocanada.ca is a one-stop service consultancy. They are service providers who have representatives in Canada. It is the new top spot for students who are looking to study and make a career for themselves in Canada. They are licensed service providers, who also give legal advice and legal representation as well. They assist foreigners in assisting international students and professionals in migrating to Canada and settle there.
Their service program includes travel and visiting arrangements for relatives, visas for grandparents, study abroad facilities, work, and skilled labor, entrepreneurs to settle and conduct business abroad. They also deal with temporary residence papers; they issue study permits, renew PR cards, assist people who want to apply for Canadian citizenship and also restore the status of people staying in Canada.
To say things in one sentence, they are skilled in Saskatchewan-appointed Immigration Programs (SINP). They are way ahead of the other immigration agencies. Clients can work directly with them. The applications of the applicants are looked into by the Immigration law specialists. They are affordable, as they do not loot the students. The best company in this genre, they are the very best in transparency. They will help the students and wannabes as well. The company has excellent customer service and healthily serve their customers.
Their process is extremely simple. They meet up with the prospects and explain the programs to them. The customers make a decision based on the advice given by the company. The company collects all the documents and files the application on behalf of the student or another working professional to the Canadian government. The representatives update all the information online. They provide continuous customer support to the wannabes.
The top management has professionals like Trang Do, who is RCIC, B.Sc. An immigration specialist in Canada. Trang has more than nine years of experience in the field of immigration and has helped many people to study in Canada. Study abroad procedures are getting tougher by the day. The students can also choose to take their families along with them. So, they are the best in their genre.
They also provide a guarantee of relatives. They believe that family is also a priority. They are the best service providers in this genre. They also protect the rights of immigrants. They can be trusted upon for all of these. Many family members can be taken along with the main person for living with them. So, they are the best.
About Igocanada
IGC Immigration is a top immigration service provider in Vietnam. They have their representative office in Regina, Saskatchewan, Canada. They are licensed individuals who provide advice and legal work for their clients. They help professionals and other people to complete their migration formalities successfully.
Contact Details:
Facebook: https://www.facebook.com/igocanada.ca/
Twitter: https://twitter.com/igocanada1
Pinterest: https://www.pinterest.ca/igocanada/
Medium: https://medium.com/@igocanada
Contact Info:
Name: Paul
Email: Send Email
Organization: IGC immigration
Address: 419 Fairway Rd, Regina, SK S4Y1A1, Canada
Phone: +1 306-994-8686
Website: https://www.igocanada.ca/vi/
Source:
Release ID: 88946722